Dedicated Server
Dedicated Server
Powerfull
Dedicated Server
In our dedicated server, you lease the entire server, not a part of it. You don't share any aspect of the server with anybody, it's completely dedicated to you; your personal server.
Get Started
Plans & Pricing
Best Dedicated Server Packages
Our optimized servers will give you extra fast performance for your website. Get started today with industry leading hardware and security.
| | | | | | | |
| --- | --- | --- | --- | --- | --- | --- |
| Processor | memory | cpu power | storage | bandwidth | price | Get Started |
| | | | | | | |
| --- | --- | --- | --- | --- | --- | --- |
| | | | | | | |
| | 4GB DDR3 memory | Intel Xeon L5520 | 1024 GB HDD / 120GB SSD | 10TB data transfer* | $39.99/mo | Contact Us |
| | 16GB DDR3 memory | Intel Xeon L5640 | 1024 GB HDD / 120GB SSD | 10TB data transfer* | $49.99/mo | Contact Us |
| | 16GB DDR3 memory | Intel Xeon E5-2650L | 1024 GB HDD / 120GB SSD | 10TB data transfer* | $59.99/mo | Contact Us |
| | 32GB DDR3 memory | 2x Intel Xeon E5-2650L v2 | 1024 GB HDD / 120GB SSD | 10TB data transfer* | $69.99/mo | Contact Us |
Fully Customizable
Into details? Customize your Server exactly how you like it. Contact us if you need any help.
Buy Server
Transfer to Us
Already have a website/VPS/server? Transfer to us in the right way. Transfer is fully free of cost.
Buy server
Find the Best Service
Still considering? Find out why we are best in the industry. Contact us for more details.
Read More
Raising the Bar
More control and flexibility when your business needs a Dedicated Server but you don't want to manage it yourself.
Semi Managed
Let us manage your server so you can focus on your business and website.
Rapid Provisioning
Get your server deployed in few minutes, not hours! Fully setup and ready to boost.
Pure SSD
Up to 300% faster access to your files and databases compared to non-SSD hosting providers!
Completely Scalable
Start small and work your way up. You can resize your server up or down at any time on demand.
24/7/365 Support
Others just maintain your server, we offer 24/7 support for both your infrastructure and apps.
100% Satisfaction
We are so confident you will love our service that we offer 7 days money-back guarantee.
Customize your server and get exactly what you need.
+$9.95/month

100Mbps Unmetered
Enjoy high transfer speeds with zero limits and no overage fees.
+$5.95/month

1TB HDD Add-On
Add another 1TB disk drive to your server. Increase total disk space or add RAID protection.
+$5.95/month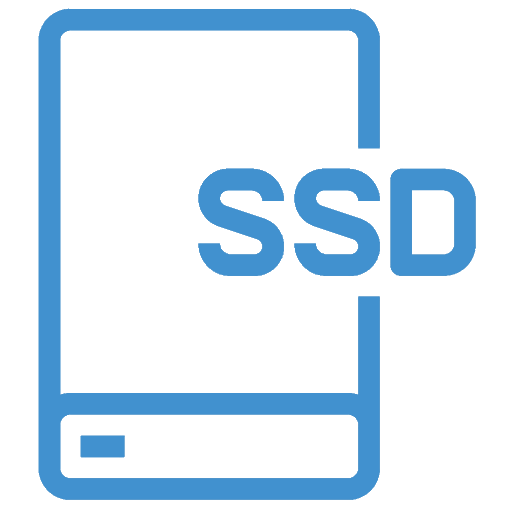 120GB SSD Add-On
Boost your server performance with a solid state drive.
+$3.50/month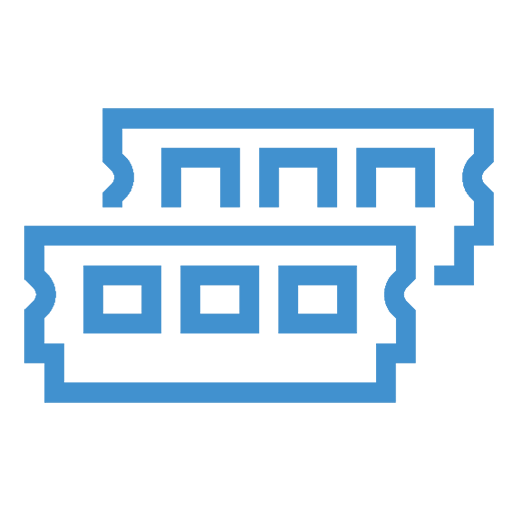 4GB Memory Add-On
Add more memory and boost your server performance.
+$1.50/month
Extra IPv4 Address
Add another dedicated IP address to your server.
+$145/month
IPv4 /24 Range
Add a full IPv4 Class C range (/24) to your server — providing you with 253 usable IP addresses.
Some Commonly Asked Questions
Can't find it here? Check our Help Center
Shared web hosting is simply when one server hosts multiple customers. This is the most common and cost effective option for web hosting, and something we excel at truth be told. Our shared web hosting servers are configured for maximum security and performance relative to the number of customers, and types of websites, being hosted. In other words, there's no need to give any thought to the other websites on the same server as you; we've got all that handled.
You can upgrade or downgrade your hosting plan anytime without downtime or service interruption. If you are not sure which plan will be most suitable for you, we recommend to start small and scale your way up. Anyway, if you are about to host a well-established website, we recommend going with the FastCloud Turbo for an optimal experience.
No, we do not suspend accounts for resource overuse. All clients can monitor their resource usage in real-time via the hosting account control panel. If your website requires more resources, our team will send you a notice with a detailed report and suggestions on how to optimize your website for better resource utilization or possible upgrade options.
Every shared hosting account has its own Control panel via which you can create and manage your website, emails and FTP accounts. The FastCloud Plus and FastCloud Turbo hosting packages provide you with an extra option to add additional domains and create independent websites managed via a single control panel without the need to purchase a second hosting package.
By signing up with us, you are not bound by any contract. In other words, you can cancel your service anytime. Still, we provide subscription periods for our hosting services which are prepaid. However, if you are not happy with the service, you can always cancel your subscription.
Yes, we have a 7 days money back guarantee. If you are not happy with the service during your first 7 days you can cancel, and we will provide with a refund - no questions asked.
Yes, we always try to tailor our hosting solutions to meet individual needs rather than offering overpriced "one size suits all" package. If you have custom needs for your website, please contact our Sales representatives for a quote.